By Maya George

April 2 marks the 48th celebration of

International Children's Book Day (ICBD)

sponsored by the

International Board on Books for Young People

. Every year, the organization chooses a new theme for the holiday and asks a chosen illustrator to create the promotional materials. This year's theme is

"Many Cultures, One Story"

last year's theme was

"Imagine Nations Through Story

" (IBBY). This unknown holiday has the possibility to have a tremendous impact on children and international human relations.




Originating in 1967, the holiday was developed to inspire children to read and to honor

Hans Christian Andersen,

who was born on April 2. A successful author of mature children's stories, Andersen is typically known for his many fairy tales written in the early 19th century in Denmark.

---

Andersen

's fairy tales, and many of those written before the 20th century, are riddled with graphic imagery of characters engaging in behavior our modern society identifies as

gruesome.

Andersen's

version of the Little Mermaid, for example, asks the young girl

to kill the prince

and when she fails, she disintegrates into sea foam. Another set of

19th century fairy tale

authors, The Brothers Grimm, wrote their version of Cinderella as ending with the step sisters

cutting off

parts of their feet to fit into the slipper. The first version of Cinderella, Yeh-Shen, was written in the early 9th century in China. The story concludes with the King noticing Cinderella has

"the tiniest feet,"

a compliment, one so high it was almost a term of endearment.

Fairy tales and other children's stories compel themselves as narratives for the cultures that wrote them. We can look to children's stories as a means of understanding the social history in terms of "social conflicts, psychological phenomena, the attitudes or even the daily habits of broad segments of society" (Bottigheimer). Social values indicating class systems can also be identified through these narratives. The cultural stigma in China preferencing tiny feet can be observed in the story of Yeh-Shen.

China's historical practice of

foot binding

makes the fairy tale of Yeh-Shen seem more of a 9th century A.D. version of a

media tactic

than a story for children. Foot binding began similar to the time the Chinese fairy tale was written (Smith). According to Smith,

"footbinding and the spread of early versions of the Cinderella tale share the same time periods in the ninth-century, and the

tradition

of footbinding makes a lasting impact on the story once it begins moving from southern China."

Finally outlawed in 1911,

foot binding has had lasting physical ramifications for Chinese women much like the consequences of the corset. The act of binding the feet began at birth and

crushed the bones

in the toes in an effort to achieve three-inch feet, or

golden lotuses

(Kristof and WuDunn). It is hard to believe that it is a mere coincidence that this torturous effort of shrink one's feet to create

golden lotuses

bares such close relation to the

gold slippers

worn by the young girl in the story of Yeh-Shen.

---

Cultural narratives

are an ethnographic way of observing international culture. Fairy tales are one kind of narrative, but journalistic narratives can provide a less abstract representation of culture. The novel

Half the Sky,

by Nicholas Kristof and Sheryl WuDunn, investigates stories of women conquering oppression around the world from a journalistic point of view. Included in these stories is a woman who speaks of her grandmother whose feet are so small she has trouble walking daily. Other stories speak to

women's courage

in regards to enslavement in brothels and standing up against gangs in third world villages.

Learn more about the Half the Sky Movement.

ICBD brings an international lens to the fairy tales of our world's past and present, allowing

nations to learn from each other's

attempts to engage children as active readers and learners. This years theme,

"Many Cultures, One Story"

urges us to recognize the similarities between those cultures we find familiar and those we have yet to allow ourselves to understand. Hopefully, as more realize the epitome of

our world's inter connectivity,

this can be reflected in what we teach our children.

---

- Join KSM on April 2 to celebrate International Children's Book Day -

---

Sources:
Powered by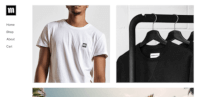 Create your own unique website with customizable templates.