By Claire Ciszewski

As the temperature dips and frost replaces the leaf's on trees, snow blankets the city and winter begins. It is in this frigid

winter season that many communities come together and celebrate some heartwarming holidays which help in forgetting the bitter winds. While you may have heard of Christmas, Kwanzaa, Hanukkah, or even St. Lucia Day, there are still many other traditions and cultures to be explored.

​
Powered by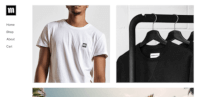 Create your own unique website with customizable templates.