- Our Sisterhood -
There are no better friends than sisters, and there are no better sisters than you!
2017 - 2018
---
Alpha Class is Awesome! (2015-2016)
Click on a picture below to view more pictures from our Sister bonding events.
---
The Year of First's (2014-2015)
---
Humble Beginnings! (2013-2014)
---
"We can only be human together." -Desmond Tutu
---
Powered by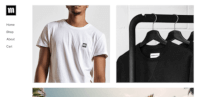 Create your own unique website with customizable templates.